It may be personified by three-hour movies made up of extreme close-ups and Hollywood stars traipsing up the red carpet as some minor scandal gets blown out of proportion, but Cannes isn't just a pretentious backslapping fest. The films that premiere there often go on to major mainstream success, from box office surprises to big Oscar winners, meaning these two weeks in May can wind up defining the cinematic year.
The 2016 entrants were announced yesterday and it's a
very
good selection; there's a lot of Cannes regulars in competition for the Palme d'Or, which means we're guaranteed some great discussion at the very least (after all, experience does not automatically infer quality). Away from that, the Out of Competition slate is also strong, with some of the summer's most interesting releases getting their glitzy debut on the Croissette.
Of course, with so many great movies on offer, it's hard to keep track of them all, so, in preparation, let's run through the ten most anticipated films you can expect to be hearing a lot about next month.

Playing:
Out of Competition

What Is It?
Now recovered from his great MCU foray, Shane Black returns to hard-boiled detective comedies with The Nice Guys. Private eye Ryan Gosling and enforcer Russell Crowe are the unlikely double-act this time, teaming up to solve the case of a dead porn star.
The film is playing Out Of Competition, likely because its US release is during the festival, meaning most journalists will still get to see it.

Why It Should Be Great:
Iron Man 3 may have divided Marvel fans, but it was a major success as a Shane Black film (Kiss Kiss Clang Clang, if you will). If he can bring his unique stylings to a big studio tentpole, imagine what he'll do here. The trailers have all been great too (although you should probably stop watching now lest they spoil all the good jokes), so it'll be rather surprising if this one stinks.

When's It Out Elsewhere?
20th May (US), 3rd June (UK)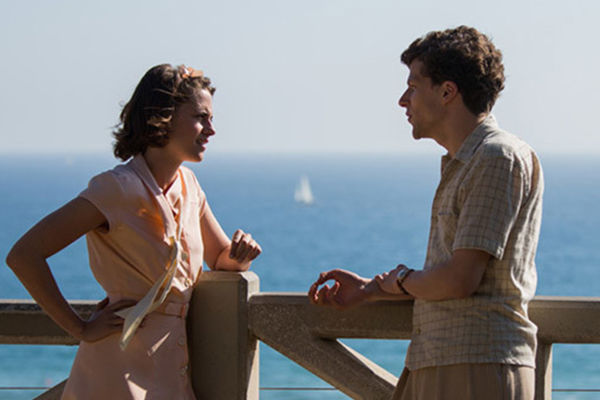 Playing:
Out Of Competition (Opening Film)

What Is It:
You can't have Cannes without Woody Allen. It's like red carpet controversy and boos - it's just part of the fabric of. So it's hardly surprising his latest, Café Society, which stars Jesse Eisenberg and Kristen Stewart in a love story set against 1930s Hollywood, will open the festival. Still, it is rather progressive - it's shot on digital (a first for Allen) and Amazon have the distribution rights, meaning that when it's properly released it will be a big VOD film (although it will have a cinema release too, care of Lionsgate).

Why It Should Be Great:
Unlike other revered directors, Allen's name is exactly a guarantee of quality - he's had more duds that hits recently (just look at last year's Cannes appearance, Irrational Man) - but Midnight In Paris and Blue Jasmine show he hasn't lost it. And, he's surely due a good movie at this point.
After all, the cast is solid and Allen can do romance and love of cinema well. At the very least, reviewers have the opportunity for hilarious Adventureland jokes.

When's It Out Elsewhere?
August TBA

8. The Neon Demon

Playing:
In Competition

What Is It?
Nicolas Winding Refn returns to Cannes for the third time this decade with The Neon Demon, which charts Elle Fanning's attempts to become a model in an increasingly crazy Los Angeles. The trailer has just been released and, despite offering little more than that, this looks to be more hyper-stylish storytelling.

Why It Should Be Great:
Winding Refn was riding high after Drive, but came crashing down with Only God Forgives, bringing into question whether he really is a great director or just a pretentious artiste. That's hardly a glowing endorsement for The Neon Demon, but regardless of which side it falls (probably the latter, sadly), it means it'll be the most talked about film of the festival. Who wouldn't want to see that?

When's It Out Elsewhere?
June (US), 8th July (UK)

7. Julieta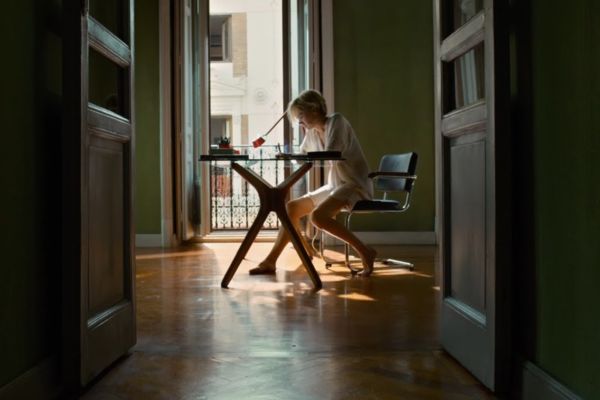 Playing:
In Competition

What Is It?
Julieta is Pedro Almodóvar's fifth film to compete for the Palme d'Or, but will it be the one to finally break through and win him the prize? It certainly sounds interesting; played by Emma Suárez in the modern day and Adriana Ugarte years in the past, the film will chart the title character's life and struggles with mental illness.

Why It Should Be Great:
Almodóvar is one of the greatest European directors working today and his Cannes-inclined work tends to show him at his most creative - The Skin I Live In was a flooring movie - so even though this looks a more restrained and intimate movie than his recent successes, it's a tricky, emotional ride I want to go on.

When's It Out Elsewhere?
26th August (US)

6. The Unknown Girl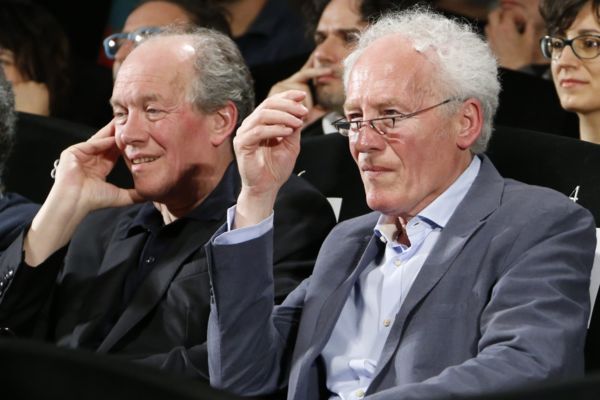 Playing:
In Competition

What Is It?
Almodóvar's five Cannes films look positively paltry alongside the Dardenne brothers, who will be making their eighth appearance In Competition with The Unknown Girl. which will follow Adèle Haenel as a doctor trying to to track down a patient who died after refusing surgery. If that sounds like a propulsive story though, it probably isn't; as it's the Dardenne's, expect instead a thoughtfully-paced character study.

Why It Should Be Great:
You don't get into the Palme d'Or competition eight times without doing something right. The Dardenne's realist style isn't for everyone, but in the cool screening rooms shielded from the overwhelming heat there's little of that opposition. They are the Kings of Cannes, embodying everything the festival unspokenly stands for, and Two Days, One Night showed they've not dulled at all over the years.

When's It Out Elsewhere?
Unannounced

5. I, Daniel Blake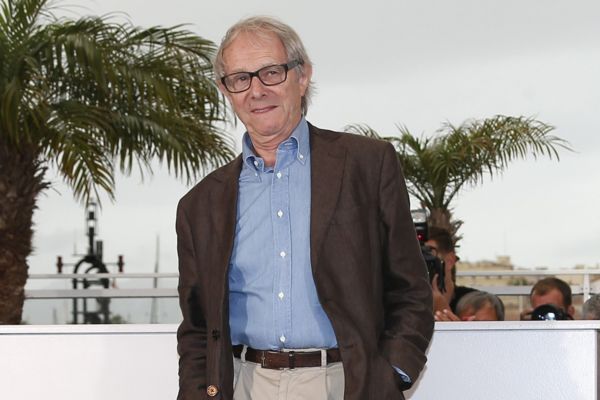 Playing:
In Competition

What Is It?
If you aren't social realist-ed out by The Unknown Girl, there's also I, Daniel Blake from another Palme d'Or winner Ken Loach, returning to the festival for the first time in ten years (he won for The Wind That Shakes The Barley in 2006). It sounds like a pretty expansive film from the director, with the titular character's struggle with the UK welfare system bringing him in contact with a woman whose only escape from hostels is to move across the country.

Why It Should Be Great:
Loach mastered kitchen sink dramas decades ago and while his films don't always have the biggest releases, that rarely speaks of their quality.
Also, it's set in the North East, home of WhatCulture, so there's that.

When's It Out Elsewhere?
2016 TBA (UK)

4. Money Monster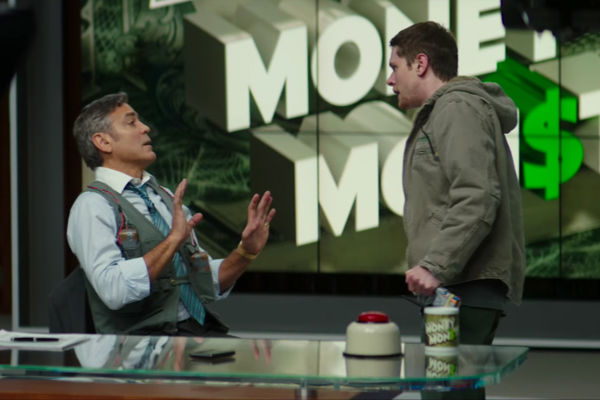 Playing:
Out Of Competition

What Is It?
George Clooney is the host of a financial show that becomes the target of terrorist Jack O'Connell, who lost all his money in the crash. Julia Roberts is in the production booth has to shepherd the situation as tensions mount. Oh, and Jodie Foster's directing. Like The Nice Guys, this is another May release that's heading to Cannes.

Why It Should Be Great:
Just read that description - that's real talent in a fascinating story. This one's been on my radar for a while, and seeing it take on Cannes is definitely a further reason to be intrigued.
Politics aside, taking on the financial crisis through a thriller is an exciting promise - we don't need another desperately smart drama like The Big Short - and it seems to be aiming to make a point, not just use contemporary troubles to frame an otherwise unrelated story.

When's It Out Elsewhere?
13th May (US), 27th May (UK)

3. The Last Face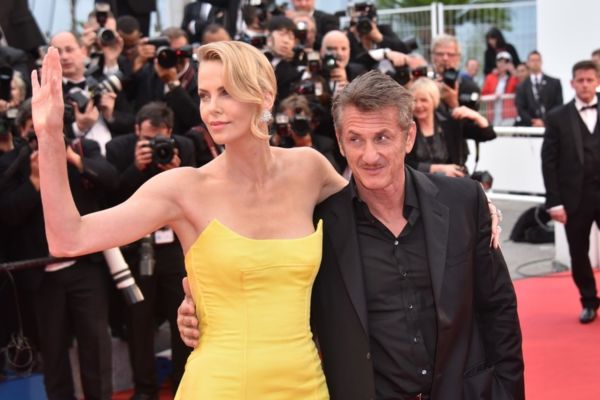 Playing:
In Competition

What Is It?
When he's not posing for pictures with Mexican drug lords, Sean Penn likes to find the time to make movies. Almost a decade after Into the Wild, he's back in the director's seat for The Last Face, a film with (typical for Cannes) very little information revealed about it. We know Charlize Theron plays the director of an aid agency who runs into Javier Bardem's doctor, but after that there's only set photos to go on.

Why It Should Be Great:
Obviously it's hard to get excited for the story that The Last Face will be telling, but the fact this a Sean Penn film should be all you need. The Oscar-winning actor has only gone behind the camera intermittently, making four films in the past twenty-five years, but when he does it's always something special; he has a surprisingly knack for producing serious character studies that don't get lost in themselves.
It's also going to make for a
fascinating
red carpet when Theron and Penn have to share the spotlight. Gotta have that scandal at Cannes.

When's It Out Elsewhere?
2016 TBA (USA)

2. The BFG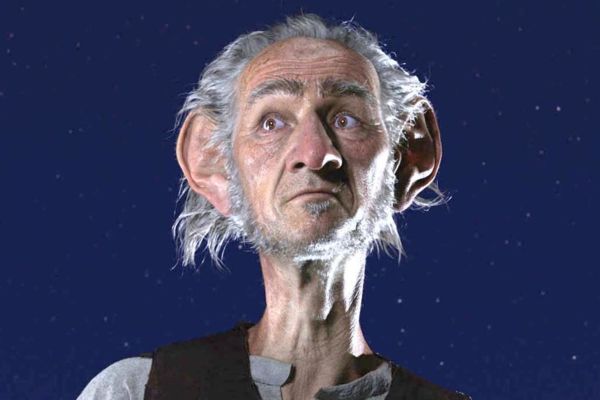 Playing:
Out Of Competition

What Is It:
Steven Spielberg meets Roald Dahl, brought to you by Disney? Yes please. After Lincoln's plight and spying on bridges, the master is returning to the big budget spectacle game, bringing along Mark Rylance and an ecclectic cast (Rebecca Hall, Bill Hader and Jemaine Clement).

Why It Should Be Great:
There's always one big blockbuster that plays at Cannes and most of the time you can expect them to bring more than just Hollywood glitz to the Croisette - last year's was Mad Max: Fury Road, a real treat - but there's more to The BFG than just trust in the organisers.
It's the one of Dahl's stories that most feels like it belongs on the big screen, and from what we've seen so far Spielberg's really captured that unique design and sense of scale - just look at Mark Rylance as as the titular character. Add that the director's on a real roll at the moment, able to jump through a diverse range of projects with nary an slip-up (bodes well for Indy 5, that), and this is very promising.

When's It Out Elsewhere:
1st July (US), 22nd July (UK)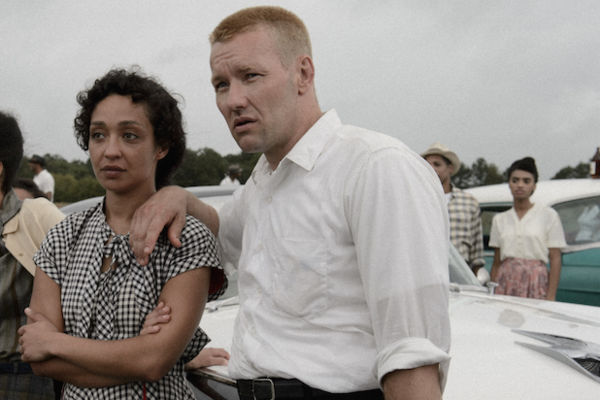 Playing:
In Competition

What Is It?
We've just had Jeff Nichols' latest released in cinemas, but his next is already gearing up for its permiere in Cannes. Although Loving couldn't be any different from Midnight Special; no trans-dimensional children here, but instead a harrowing period romance; Joel Edgerton (reuniting with the director after Special) and Ruth Negga are an interracial couple in 1950s Virginia sent to prison over their marriage.

Why It Should Be Great:
Nichols has emerged as an absolute powerhouse in the US indie scene and with Midnight Special showed he's incapable of being restricted by genre. Given the director's position, this may be on the polished side of the Cannes spectrum - see last year's Carol - making it the Palme d'Or contender we're most likely to be talking about come Oscar season.

When's It Out Elsewhere:
4th November (US)
Which Cannes 2016 movie are you most excited about? Let us know your most anticipated film down in the comments.