Want to know how interesting the best of 2015's movie characters were? Oscar-winning beauty Charlize Theron as a fierce feminist crew-cutted, one-eyed sharp-shooting post-apocalyptic trucker-revolutionary was only the TWENTIETH best. This year's winners were brought to us by everyone from some of the greatest character actors around (Mark Ruffalo, Walton Goggins) to indie stalwarts (Peter Sarsgaard, Jessie Eisenberg), and from actors with a lifetime of great performances (Charlotte Rampling, Blythe Danner, Ben Vereen), to those who broke out into that rarefied air for arguably the first time (Jason Segel). Here are our favorite performances from 2015.
20. Charlize Theron, Mad Max: Fury Road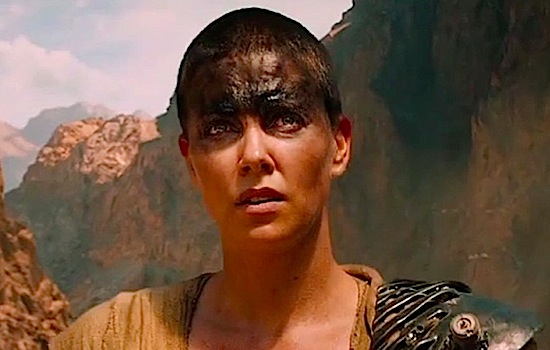 The marquee features Max's name, but the film's true hero is Furiosa, a freedom fighter battling against an oppressive male regime. Just when you think
Mad Max: Fury Road
is going to peg Max as the film's savior, Max gives the credit to Furiosa. She's the character driven by a purpose. He's just a survivor. Hardy and Theron both lend muted gravitas to their roles—she has more spoken dialogue than him, if only just—and act through gesture and expression more than anything else. It's clear, though, that this is her movie more than it is his, a huge accomplishment in light of the film's intrinsic masculinity

19. Josh Lucas, The Mend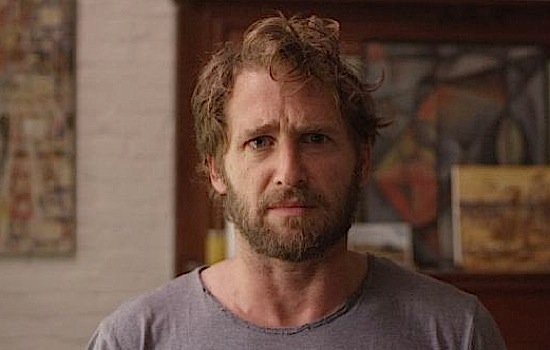 The movies have given us a wide array of unlikable protagonists to root for over the years—Bobby Dupea, Llewyn Davis, Rupert Pupkin, Ronnie Barnhardt, Phillip Friedman, Billy Brown—but who knew Josh Lucas had that kind of character in him? Sure, he's played smarmy and unstable types over the course of his career, but only John Magary's
The Mend
presents Lucas with the opportunity to fuse those two components together. The result of that union is Mat, a grizzled asshole on a losing streak that would be impressive if it wasn't so pathetic. Mat's the kind of character who makes your stomach turn and your heart break at the same time—a grumpy, aggressive, territory-marking ne'er-do-well who visits misery on himself before visiting it upon others; no matter how hard he tries, though, he can't totally cover up his humanity, his passion for his girlfriend, his love for his brother, or the emotional alluvions that he just flat-out refuses to deal with. He's a bastard of his own making, and Lucas lends the role an impish spirit and volatile charm that makes both Mat and
TheMend
feel vital.

18. Christopher Abbott, James White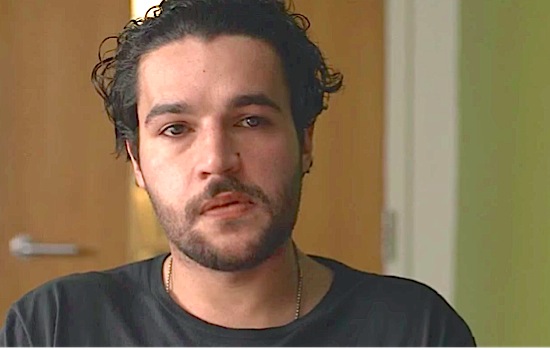 Like no movie in recent memory, the feature debut of writer-director Josh Mond is a small marvel of evenhanded empathy. Played by Christopher Abbott, James White has a restless energy, a self-destructive streak, a bratty sense of entitlement, and a fierce devotion to those he loves. So, what does that make him, exactly? A cautionary tale? Utterly insufferable? A misunderstood romantic?
James White
never quite decides, which isn't the same as not having strong opinions about its central figure. Abbott's performance has to embody all these different sides of White, and he exudes an insular naturalness.

17. Elizabeth Banks, Love & Mercy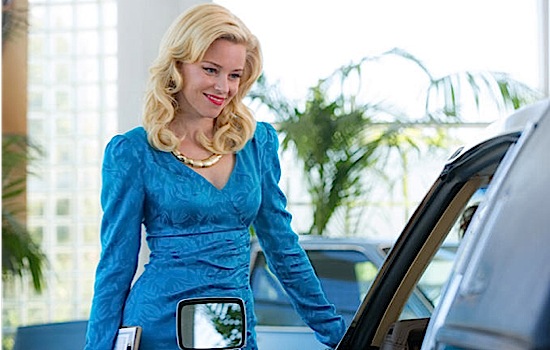 In a banner year for Banks—who, along with roles in
The Hunger Games: Mockingjay: Part 2
,
Magic Mike XXL
, and the Netflix series revisiting of
Wet Hot American Summer
, also co-starred in and directed the hit
Pitch Perfect 2
—her work in indie sleeper
Love & Mercy
was a quiet triumph. As Melinda Ledbetter, the guileless Cadillac saleswoman-turned-girlfriend (and second wife) of troubled Beach Boys maestro Brian Wilson, Banks wrung emotional depth and nuance out of an underwritten role. Her compassion is matched only by a strength and resolve to wrest Wilson from the toxic external and internal forces pulling him under. Amid all the voices, Ledbetter's is the one he can believe—and Banks' performance is as powerfully sincere as the love and mercy that helped draw Wilson out of his haze.

16. Ben Vereen, Time Out of Mind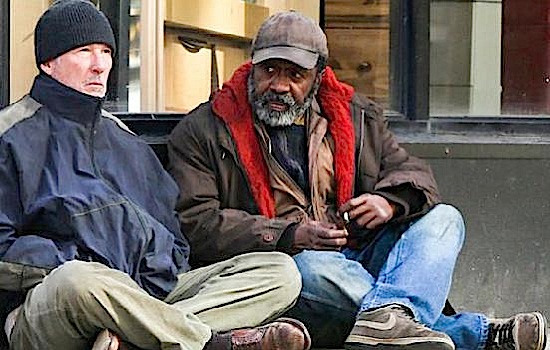 Sometimes the greatest treasures are hidden right out in plain view. Ben Vereen hasn't forgotten how to act since his triumphs in
Jesus Christ Superstar
and
Pippin
on Broadway,
Roots
on television, or
All That Jazz
on film (to name a scant few of his many career highlights). So why, other than Bryan Barber in
Idlewild
(2006), is Oren Moverman the only director who's thought to cast Vereen in a large part in a major film in the last couple of decades? I'm not sure, but I do know that Vereen brings the truth in
Time Out of Mind
. His portrayal of Dixon, the friend Richard Gere's George finds in the shelter, simultaneously embodies the situation of many homeless men and deftly sidesteps caricature, lending the movie a sense of gravitas and dignity. As I told him onstage at the Sarasota Film Festival, the world needs more Ben Vereen. Let's make it happen, filmmakers.

15. Arielle Holmes, Heaven Knows What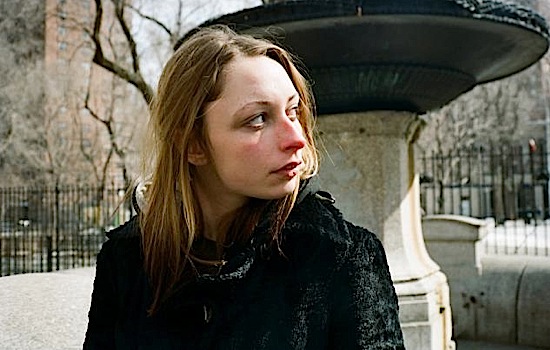 In
Heaven Knows What
, it's easy to accept Harley's ups and downs as "real" whether you're aware of Holmes' story or not. Josh Safdie met her on a subway platform in New York City while doing research in the Diamond District; after getting to know Holmes, he encouraged her to start writing. (She penned her memoir in Apple stores.) Something about that feels like kismet, though more critical viewers may be inclined to qualify
Heaven Knows What
as exploitation. But as filmmakers, Josh and Benny share a singularly sensitive eye. They have no taste to engage in our
nostalgie de la boue
—instead, their movie reads like an act of advocacy, and it's a vivid testament to the strength of their bond with Holmes. For her part, she's remarkably brave about having the good, the bad and the ugly of her existence committed to film, and, yes, against all odds there is some hope to be found here, joy that bubbles up amidst heartbreak, cruelty and callous indifference.

14. Blythe Danner, I'll See You in My Dreams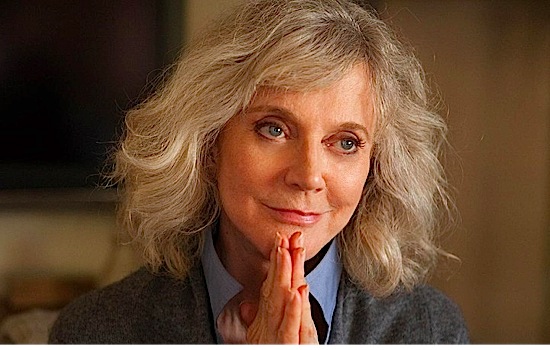 In retrospect it seems so obvious—a huge portion of our population is moving into retirement, and why shouldn't they have a cinematic love story for their stage in life? And, anyway, what man, of any age, doesn't have at least a bit of a crush on Blythe Danner? What woman of any age doesn't secretly sometimes wish she was Blythe Danner? It would have been enough just to see Danner in the lead role of Brett Haley's
I'll See You in My Dreams
. But her performance is perhaps the best of her long career—funny, sad, heartfelt. I don't know who the current title-holder would be of the Julia Roberts/Meg Ryan "America's Sweetheart" championship belt, but I know who my vote would go to. I'd love to spend the next decade watching new Blythe Danner romantic comedies.

13. Brie Larson, Room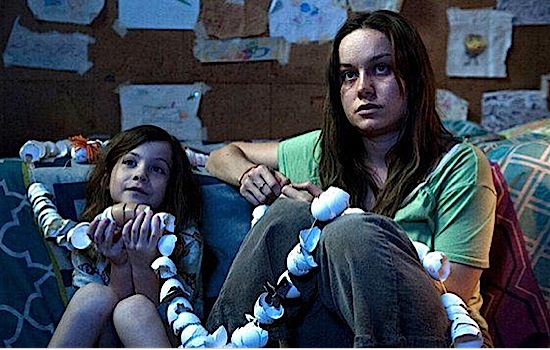 Everyone has a different moment when he realized Brie Larson was going to be a big star. For most, it's somewhere in the impressive 21-movie run she's had in the last seven years. I knew it when I saw her in
Tanner Hall
in 2009. By 2013's
Short Term 12
, most of the indie world knew it. And now, with Lenny Abrahamson's
Room
, everyone knows it. It's a difficult film to watch—claustrophobic, nightmarish, heartbreaking. But Larson's Ma never gives up hope, despite the almost unimaginable horror visited on herself and her child. And (spoiler alert), once the two escape midway through the film, her performance only gets better as she struggles to cope with the aftermath of her ordeal, and the challenge of learning to deal with the outside world again. It's a brave, tough performance, and the reception it's getting is incredibly encouraging. And the best part? Larson, incredibly, is only 26-years-old, which means we should have decades more to enjoy the incredible performances she brings us.

12. Charlotte Rampling, 45 Years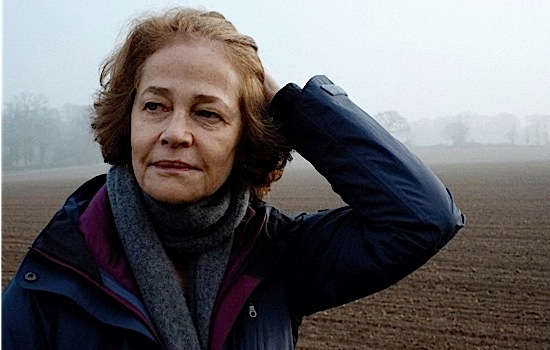 45 Years
delineates the invisible nuances of marriage, how subtle changes in behavior can hint at larger concerns and emotional disruptions. The film is told from the perspective of Kate, who's played by Charlotte Rampling as if a lifetime of love is hanging in the balance. In filmmaker Andrew Haigh's character drama, she and her husband Geoff (Tom Courtenay) are preparing for their 45th anniversary, but a dead former lover from his past has suddenly left her wondering if her marriage hasn't always been compromised by the fact that, if things had worked out differently, he would have married the other woman instead. Rampling embodies every one of Kate's doubts and regrets, resulting in a portrait of a misspent life that's a slow-motion crusher.

11. Jesse Eisenberg, The End of the Tour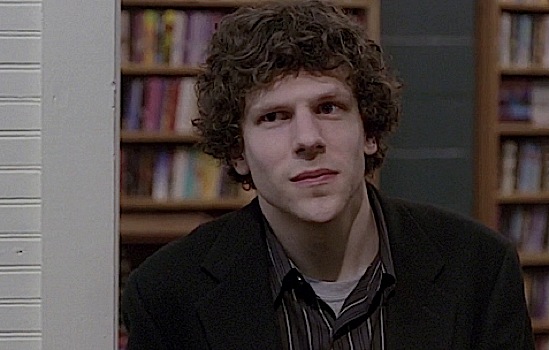 David Foster Wallace was a larger-than-life figure, and Jason Segel's pitch-perfect portrayal of him was always going to loom large in
The End of the Tour
. So it was a shrewd move by director James Ponsoldt, in casting the "other" David (David Lipsky, the interviewer spending a few days with Wallace), to recruit a heavyweight actor to stand up to Wallace's, and Segel's, star power. Eisenberg more than holds his own. In
The Assassination of Jesse James by the Coward Robert Ford
, Brad Pitt's James tells Casey Affleck's Ford, "I don't know if you want to be me or kill me." There's more than a bit of that relationship here, and as compelling as Wallace is, it's pretty damned compelling to watch Eisenberg's Lipsky get seduced in spite of himself by Wallace's charm, wit and wisdom. And the fact that Eisenberg naturally comes across on screen as neurotic and calculating doesn't hurt, either. Still, it's the moments where he breaks through those clouds (with difficulty), and allows himself to connect with Wallace on a personal level, that truly shine in the film.

10. Bel Powley, The Diary of a Teenage Girl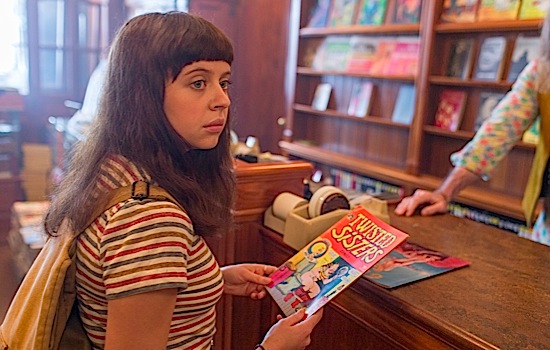 Just because you're ready to do grown-up things doesn't mean you're mature enough to handle the consequences. That's the dilemma Minnie Goetze (Bel Powley) finds herself in when she falls for and sleeps with Monroe (Alexander Skarsgård), the boyfriend of her mother (Kristen Wiig). But he's only a part of her story. Minnie, like most kids her age, struggles with acceptance and finding her identity. Her open need for love and belonging is boldly laid bare in
The Diary of a Teenage Girl
. It's only with great sensitivity on Powley's part that the audience empathizes with the self-absorbed whims of a 15-year-old.

9. Ronit Elkabetz, Gett: The Trial of Viviane Amsalem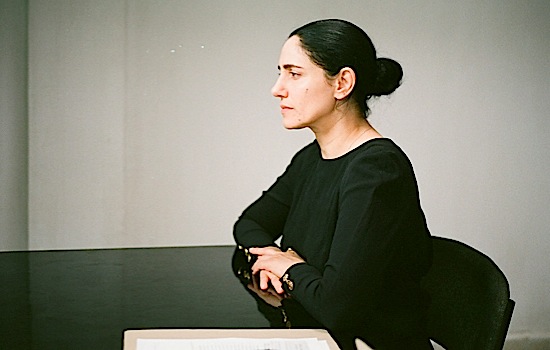 Not only did Ronit Elkabetz star in one of the year's best films, she also co-wrote and co-directed it alongside her brother Shlomi Elkabetz. In
Gett
, she plays Viviane Amsalem, an Israeli woman slowly driven insane as she's desperate to be divorced from her apathetic, unloving husband (Simon Abkarian). There's a snag, though: In her country, a divorce must be granted by a rabbi and the spouse. At its core,
Gett
condemns a culture that permits such gender inequality, and Ronit makes us feel the film's anger and absurdist humor in each of her beautifully composed looks of utter exasperation. No movie this year wrung such drama from a silent face, her helplessness emblematic of so many silenced women.

8. Richard Gere, Time Out of Mind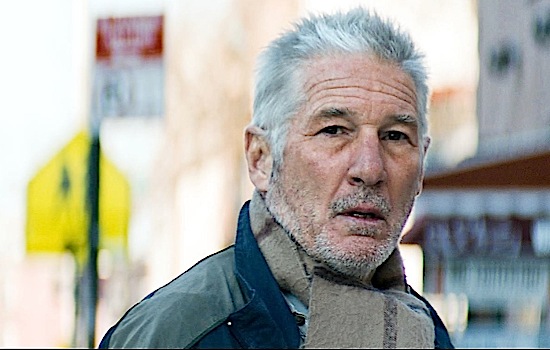 It's Gere's turn that truly sells
Time Out of Mind
's bare-bones conceit. With eyes that segue between clear and foggy at a moment's notice, and with a standoff-ish comportment that seems born from some deep disgrace and misery, Gere embodies George as a wounded animal in a foreign land. Much of the film's second half involves George trying to receive public assistance—an arduous trip down the bureaucratic rabbit hole that requires him first obtaining a birth certificate and social security card—and his encounters with various clerks and officials allow Gere to paint around the edges of his performance, coloring in his character's emotional condition with furtive sideways glances or nervous licks of the lips. The longer he's George, the less one sees Gere, until a heartrending final confrontation between George and Maggie, when the latter disappears altogether.

7. Teyonah Parris, Chi-Raq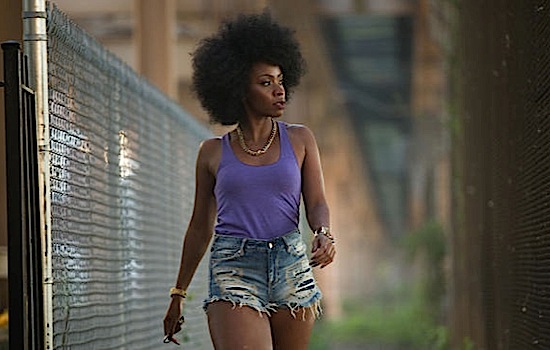 All Spike Lee had to do for the lead role in
Chi-Raq
was to find a woman who might credibly be capable of stopping gang warfare in Chicago—in the memorable words of Samuel Jackson's one-man Greek chorus, a woman who's "got a mind like Einstein and a truly luscious behind." Parris has sex appeal to spare in
Chi-Raq
, but it's a fierce, brainy, brawny sex appeal. It's Pam Grier by way of a wide streak of Angela Davis. It's a testament to the film that we don't doubt for one minute that she's not only worth fighting for, but worth
not
fighting for. And let's not forget the verse-ridden dialogue either. It's one thing for Samuel Jackson to pop into the picture and recite verse directly to the camera with a gleam in his eye and a broad smile; it's quite another to speak actual dialogue in verse and not come across as cheesy. Paris tackles the lines with aplomb and is as nimble as a rapper with the rhymes. And her face captures all the righteous anger and defiance of Lee's masterful film. It's not an accident that the film's poster is a closeup of Parris. Turning a five-thousand-year old role into the incendiary driver of the year's best film—now there's an accomplishment.

6. Walton Goggins, The Hateful Eight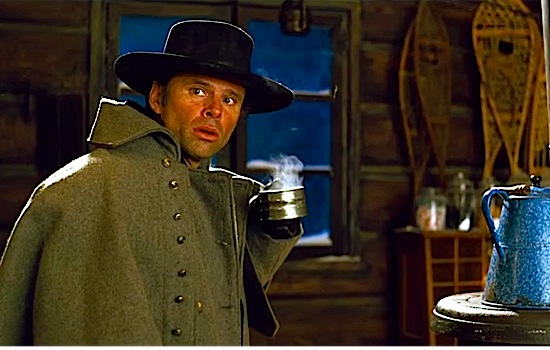 When Walton Goggins begins speaking near the beginning of
The Hateful Eight
, you're already rolling in the aisles, but you're also wondering if perhaps his character is going to be a little too broadly sketched, a little too slapstick for an entire movie. But don't worry, you're in good hands. Goggins, one of the finest character actors on the planet, has plenty of depth and nuance to bring to you for the remainder of the movie. And you still get to enjoy that deliciously funny accent and lilting tone. Tarantino has now used Goggins to great effect in a small role (
Django Unchained
) and in a large supporting role (
The Hateful Eight
). Might we suggest taking this relationship to the next level and casting him as a lead? Whaddya say, QT?

5. Jason Segel, The End of the Tour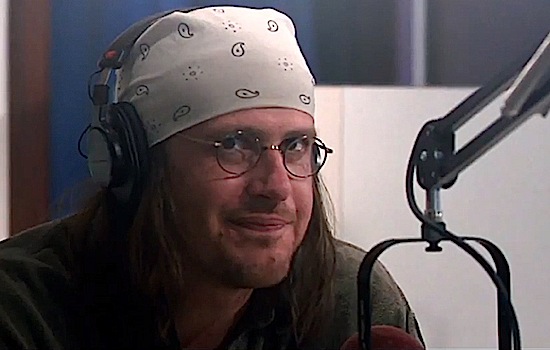 The latest from director James Ponsoldt (
The Spectacular Now
,
Smashed
) is about journalist/author David Lipsky as much as it is the late author David Foster Wallace. Adapted from Lipsky's book about his sometimes-confrontational interview with Wallace just after the publication of
Infinite Jest
,
The End of the Tour
raises some of life's most difficult questions about identity, the perception of others and intellectual honesty. But Jason Segel's performance as the earnest Midwesterner Wallace is the grounding heart of the film. Wallace's eventual suicide is a specter haunting the entire affair, but it's never maudlin or manipulative. Instead, these few days in the passenger seat are welcome, listening to an original man's original perspective on life and loneliness.

4. Mark Ruffalo, Spotlight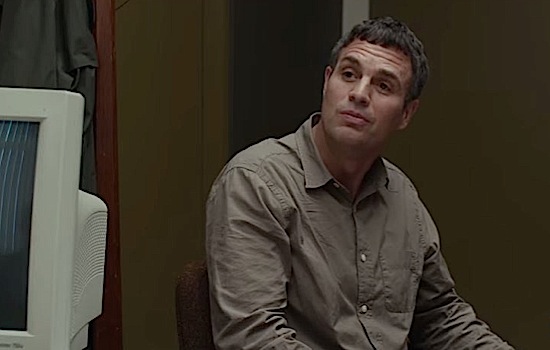 Lost in the shuffle of larger-than-life franchise roles (
The Avengers
) and rumpled indie dreamboats (
Begin Again
,
The Kids Are Alright
), is Mark Ruffalo, The Finest Character Actor of His Generation. Picking up where he left off in
Foxcatcher
, Ruffalo turns in another imaginatively crafted blue-collar everyman in Tom McCarthy's exquisite
Spotlight
. Ruffalo's church-haunted street reporter is a wonder of finely crafted physicality and unwavering intention. And true to Ruffalo form, his work serves to elevate the performances of his ensemble cast mates rather than depreciate them.

3. Nina Hoss, Phoenix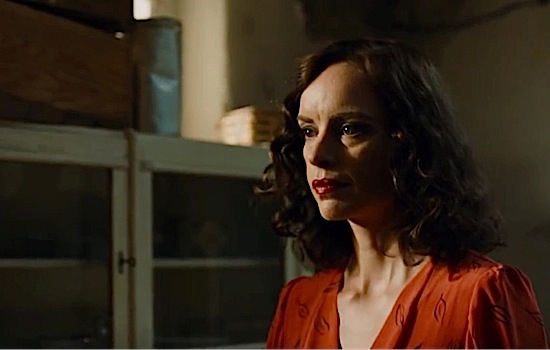 German actress Nina Hoss has received some Stateside notice for her work in
A Most Wanted Man
and
Homeland
, but her frequent collaboration with filmmaker Christian Petzold has been her most rewarding. Their new peak is
Phoenix
, in which she plays Nelly, a Jew returned to Germany after World War II who suspects that her faithless husband (Ronald Zehrfeld) got her shipped to a concentration camp by ratting her out to the Nazis. The film is powered by a tricky conceit—when she reunites with her husband, she pretends to be someone else, and because he believes that his wife is dead he falls for it—which Hoss uses as a springboard for a treatise on the mysteries of marriage. She's remarkable playing a woman who isn't there, neither the Nelly of the past nor a person with a new identity. Essentially, Nelly is an enigma, one with a sting in its tail.

2. Ben Mendelsohn, Mississippi Grind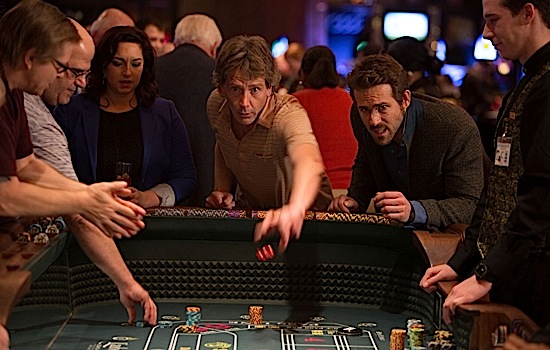 Since breaking out internationally with 2010's
Animal Kingdom
, Australian actor Mendelsohn has done strong work in American films such as
The Dark Knight Rises
,
Killing Them Softly
and
The Place Beyond the Pines
. But he's simply stunning as Gerry. We've all seen plenty of films about inveterate gamblers—they're as helpless as alcoholics and drug addicts—but Mendelsohn externalizes all of Gerry's misery and craving without making a big show of it. Rarely has someone on screen seemed like they were drowning in front of our eyes as powerfully as Gerry does, and it's absolutely heartbreaking. At one point, Gerry confesses that he's a bad person, and while we can't disagree, we feel for this poor bastard. Maybe he's not really bad—he's just terribly, impossibly, painfully weak.

1. Peter Sarsgaard, Experimenter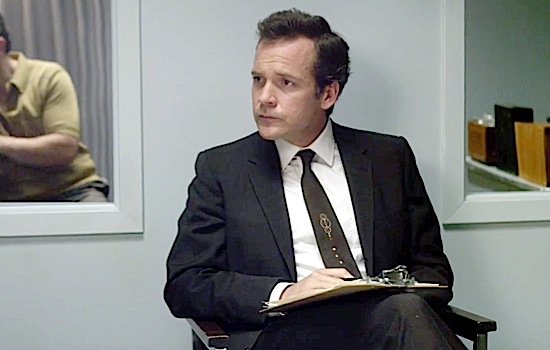 In
Experimenter
, Sarsgaard gives one of his finest performances, both withholding and deeply vulnerable. His Milgram is a man who treats his reactions to the events around him as closely guarded secrets. Working in the drab basement office where he conducts his obedience experiment, he briefly comes to life—but not in a demonstrative way. His mind is engaged by the results, transfixed by the dozens of men and women who blithely continue shocking McDonough without feeling much guilt, but his response is in some ways a bitter, self-fulfilling assumption he has about humanity's moral limitations. With the high-profile trial of Holocaust mastermind Adolf Eichmann going on simultaneously, Milgram seems partly driven by a need to prove to himself (and others) that such monsters aren't the exception but the rule, that we're all capable of doing terrible things when we can justify our actions by saying that we were just following orders. Even here, though, director Michael Almereyda won't settle for the pat explanation, the trite dime-store psychological portrait of his subject. Sarsgaard slowly reveals a growing ego in Milgram—a budding self-regard that flowers when his experiment becomes famous, criticized and debated—but the actor works in different vibrant shades, suggesting the man's possible motives without ever landing on one clear answer.