Being in a band can be tough. When you're writing songs, recording albums, touring the world and doing it all with the same exact people everyday, relationships can become a little
stressed
. This summer alone we've seen public acknowledgements of internal struggles within
The Civil Wars
and
Foxygen
. But neither are among the 10 most infamous band feuds in rock history.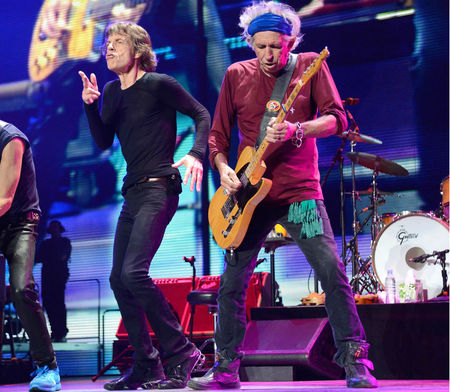 10. The Rolling Stones: Mick Jagger vs. Keith Richards
The two rock gods have been standing beside each other on stage for around 50 years, and during that span they've done their share of feuding; however, in later years it seems that Jagger and Richards had finally outgrown their differences. The Stones embarked on several financially successful and peaceful tours after regrouping in the mid '90s following various solo efforts. Then Richards decided to publish an autobiography in 2010, in which he called Jagger's manhood a "tiny dodger." Mick demanded a formal apology before he would tour with the band again, and he got one. The two are currently back on good terms.
9. Simon and Garfunkel: Paul Simon and Art Garfunkel
The two folk musicians recorded their last album, 1970's highly successful
Bridge Over Troubled Water
, at a time when their personal relationship was rapidly deteriorating. The two couldn't decide on the 12th and final song on the album and refused to record each others' choices, so the album was released with only 11 tracks. Then in the late '80s, a reunion album was planned, but Simon unexpectedly removed Garfunkel's vocals and released the disc solo. A couple of years later, when the duo was inducted into the Rock and Roll Hall of Fame, Art made the mature decision to put the past behind him and publicly praise Paul for his songwriting ability. Paul responded by saying, "Arthur and I agree about almost nothing, but it's true, I have enriched his life quite a bit."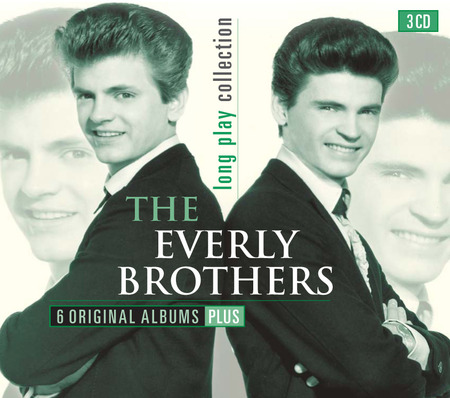 8. The Everly Brothers: Don Everly vs. Phil Everly
Interestingly enough, The Everly Brothers were actually on tour with Simon and Garfunkel in 1973 when their own relationship troubles were exposed. In the middle of a California show, Phil unexpectedly stopped playing and walked offstage. Don responded by promptly informing the shocked audience that The Everly Brothers were officially finished. They reportedly kept their distance from each other for an entire decade before reforming in 1983 for a reunion concert.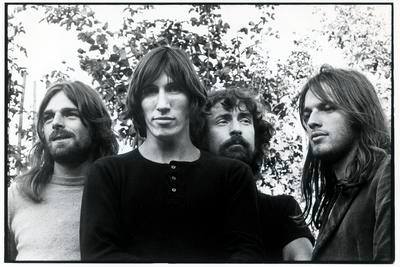 7. Pink Floyd: David Gilmour vs. Roger Waters
They were one of the most successful and influential rock bands of the '70s and early '80s, but toward the end of the latter decade, the rockers' era was waning. Bassist Roger Waters announced his departure and embarked on his own solo career, informing the rest of the Gilmour-headed band that they were barred from using the name "Pink Floyd" or using his inflatable pig. The two parties, obviously, ended up in a legal battle, with Waters telling
Rolling Stone
at the time, "If one of us was going to be called Pink Floyd, it's me. That's my pig [on their stage]. That's my plane crashing." The court eventually sided with Gilmour and the rest of the band, and it wasn't until 2005 that Waters performed again with Pink Floyd.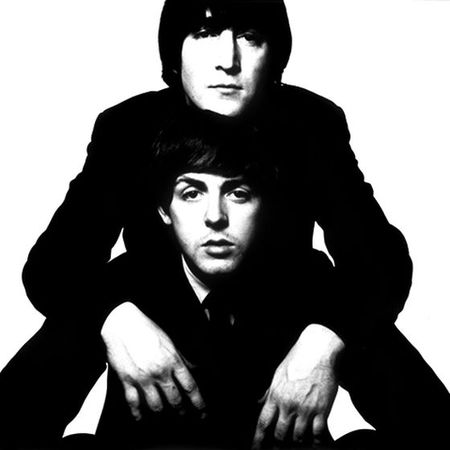 6. The Beatles: John Lennon vs. Paul McCartney
After the death of their manager, Brian Epstein, in 1967, The Beatles found themselves headed for a breakup. McCartney took over the reigns, but Lennon later said he was just leading the band "around in circles," and the group split in 1970. Lennon then released "How Do You Sleep" in 1971, taking a dig at McCartney by singing, "The only thing you did was 'Yesterday' ... The sound you make is Muzak to my ears. How do you sleep?" Years after Lennon's death, McCartney made a sly jab at Lennon by reversing the order of their famously trademarked songwriting credit (Lennon-McCartney) on 2002's
Back in the U.S.
live album; however, McCartney has since stated that he is now content to keep the credits as they originally were on future works.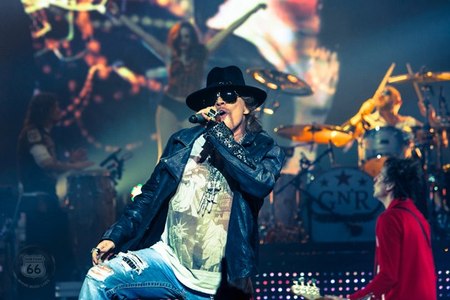 5. Guns N' Roses: Axl vs. Guns N' Roses
Yep. You read that right. The legendary metal singer has somehow managed to go through as many as 20 different musicians over his band's nearly 30-year existence (just check out this unexpectedly informative chart via
Wikipedia
). He's been called one of the most difficult people to work with in the history of rock, but one of his lowest moments came in a 2009 interview with Spinner, when he dogged former bandmate Slash. "Personally I consider Slash a cancer and better removed, avoided—and the less anyone heard of him or his supporters, the better," Rose said. Whether Rose had intended the stab to cut extra deep on account of Slash's mother's recent cancer-related death is unknown, but the words didn't sit too well with his former bandmate regardless.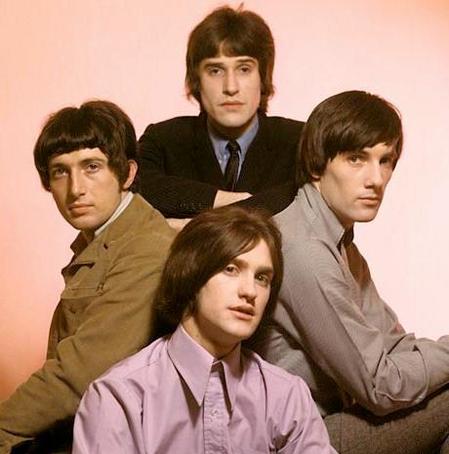 4. The Kinks: Ray Davies vs. Dave Davies
If there's one thing we've learned from compiling this list, it's this: rock bands composed of brothers are a recipe for a well-publicized feud. Though only three brotherly bands made our top ten list, the proof is everywhere—just look at what happened with
Kings of Leon
a couple of years ago. Ray and Dave Davies are another perfect example. They've reportedly had a hard time getting along since early childhood, but in 1996, Ray reportedly ruined his younger brother's 50th birthday party by jumping on top of the cake to declare his own genius. Dave has publicly declared his brother "an asshole" and has compared him to toxic poison. They haven't performed together since the cake incident.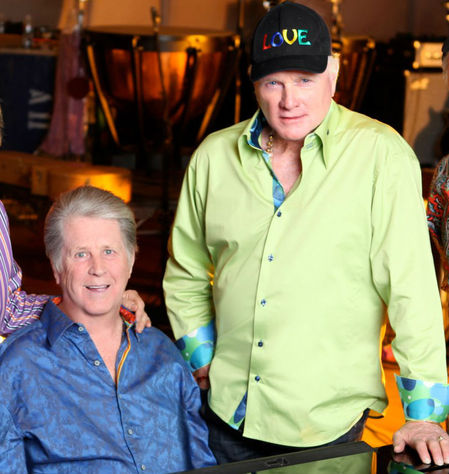 3. The Beach Boys: Mike Love vs. Brian Wilson
Often called "America's Band," the California dudes have had a long history of legal issues surrounding songwriting credits, royalties and usage of the band's name. These came to a public head in 2012, when Love unexpectedly fired Wilson and fellow original members Al Jardine and David Marks after a surprising reunion. The group had been touring for the band's 50th anniversary, but Love decided that it was best not to get "overexposed." "I'm disappointed and can't understand why [Love] doesn't want to tour with Al, David and me," Wilson told CNN when asked about the firing. "We are out here having so much fun. After all, we are the real Beach Boys." Love continues to tour under the Beach Boys name with a substitute band.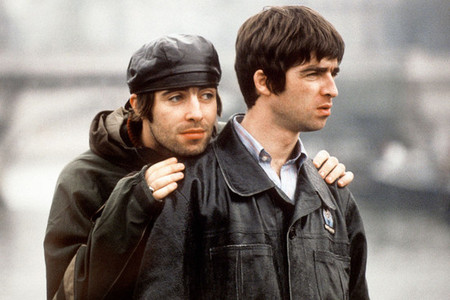 2. Oasis: Noel Gallagher vs. Liam Gallagher
The two brothers have admitted that they've been continually at odds ever since sharing a bedroom in their childhood home in Burnage, Manchester. But over 30 years of fighting finally took its toll on the brothers on the night of August 28, 2009. A mere minutes before the band was set to take the stage at the Rock en Seine festival near Paris, the two siblings engaged in a violent backstage fight that reportedly involved Liam smashing his older brother's guitar. It was the second reported violent incident surrounding the brothers (years earlier Liam supposedly hit Noel over the head with a tambourine). Noel drove off and the band's manager went on stage and cancelled the show, saying Oasis "does not exist anymore." Two hours later a message from Noel appeared on the band's website reading, "I simply could not go on working with Liam a day longer." The two haven't seen each other since.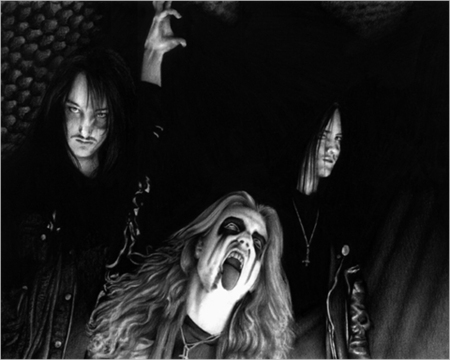 1. Mayhem: Varg Vikernes vs. Euronymous
This may not be the most famous feud of all time, but it's certainly the most violent. Just two years after the suicide of the band's vocalist Per Yngve Ohlin, who coincidentally went by the name "Dead," two of the members became involved in a deadly dispute. Euronymous wanted to make a necklace out of Dead's skull and also wanted to blow up Nidaros Cathedral (side note: the band made a habit of burning down Norwegian churches in the early '90s). Vikernes disagreed with both ideas and also feared that Euronymous was plotting to murder him, so he beat his bandmate to the punch, stabbing the frontman 23 times. Euronymous died, and Vikernes went to prison. Sorry Oasis, but can any band feud really top that?